Disney Princess Rapunzel Costume
Rapunzel Costume
"I want a Rapunzel costume!"
That  is all I've heard from my four-year old daughter since the movie "Tangled" hit our house on DVD.
How could you not love the Disney princess Rapunzel?  With that ridiculously long, golden blonde hair? Her personality is full of charm, innocence and sweetness.
She is full of adventure, even when restricted to her tower.
Ever since the movie came out Rapunzel has had great popularity with girls around the world, bringing back to life the classic fairy tale.
Royal Rapunzel Princess Costume Ages 3-5 + Free Hair Bow
There are many styles of Rapunzel costumes for girls. There is even a costume of Rapunzel's white wedding gown for the girls who love the idea of being Flynn's bride!
See the best of the Rapunzel costumes for your little princess below.
Be sure to check out the coupon codes at the bottom as well and save some money at your favorite Halloween online merchant sites!
Rapunzel Dresses on Amazon.com
Princess Tangled Rapunzel Shimmer Deluxe Costume
Tangled Rapunzel Classic Costume
Disguise Disney's Tangled Rapunzel Sparkle Girls Costume
Disney Store Princess Rapunzel Wedding Gown Costume Dress
Girls Disney's Tangled Rapunzel Wedding Gown Costume
Disney Rapunzel Wedding Costume w/braid & Shoes
Rapunzel Infant Costumes
There are absolutely adorable Rapunzel costumes for infants as well.
There is nothing sweeter than a baby dressed up for Halloween or a costume party, and in these pretty infant Rapunzel outfits, she will steal the spotlight!
Disney Store Deluxe Rapunzel Tangled Costume
Disney Store Tangled Rapunzel Costume Dress w/Headband
Rapunzel Onesie for Baby Disney Tangled Costume
Rapunzel Princess Costumes on SpiritHalloween.com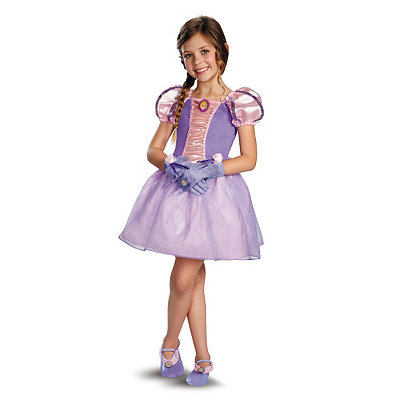 Disney Princess Rapunzel Ballerina Child Costume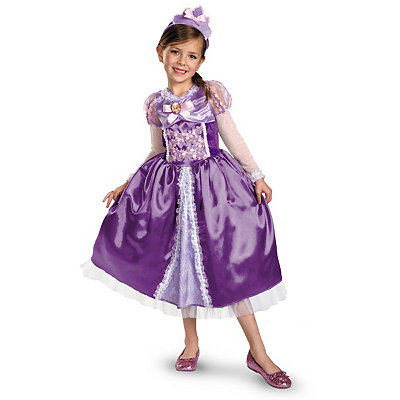 Disney Tangled Rapunzel Embellished Girls Costume
Disney Princess Rapunzel Tutu Child Costume
Disney Princess Rapunzel Ballerina Toddler Costume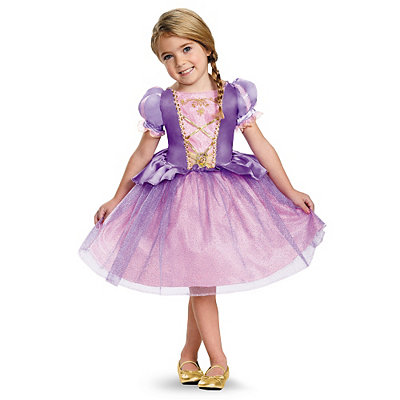 Tangled Rapunzel Classic Toddler Costume
Rapunzel Costume Accessories
These costume accessories are a perfect fit for your little girls Rapunzel Costume.
The tiara, wig or faux braid will finish off the look for a realistic Rapunzel costume every little girl will Love!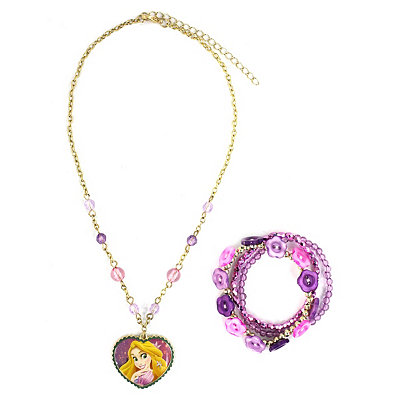 Disney Princess Rapunzel Necklace Set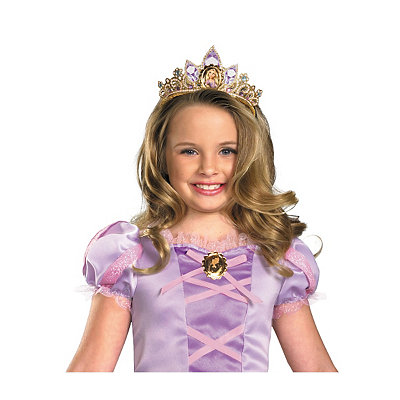 Tangled Rapunzel Tiara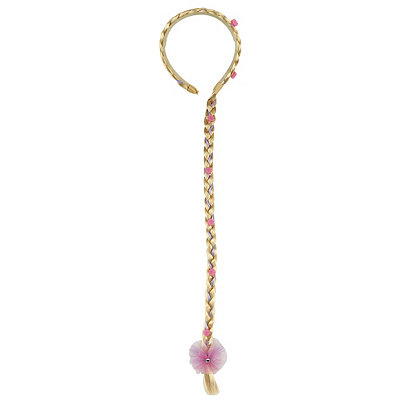 Disney Princess Rapunzel Faux Hair Headband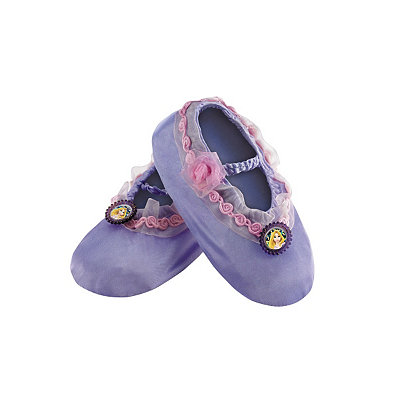 Disney Princess Rapunzel Sparkle Child Slipper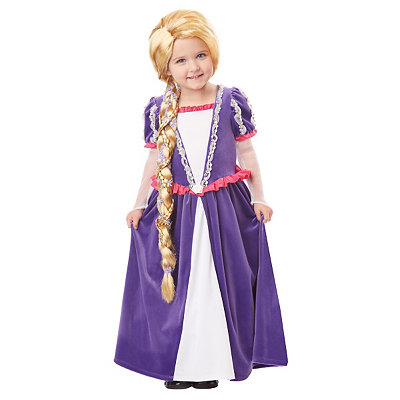 Disney Tangled Rapunzel Wig
Disney Princess Rapunzel Sparkle Gloves
More Disney Princess Costume Choices
If you're looking for another Disney Princess costume – check out our favorite selections of Disney Princess inspired costumes by clicking on the link to the pages below.
Princess Jasmine Costumes
Beauty & The Beast Costumes
Snow WhiteCostumes
Sofia The First Costumes
Rapunzel Costumes
Brave – Merida Costumes
Little Mermaid Costumes
Aurora Sleeping Beauty Costumes
Cinderella Dress Up Costumes
Princess Tiana Costumes